"How the Internet will change Foreign Trade"
Exclusive Seminar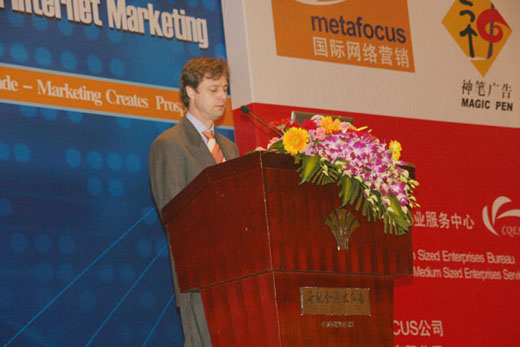 Nick Whittingham, Consul-General of the British Consulate-General in Chongqing.
On the 14th March 2008, Magic Pen Advertising and Marketing Company in Chongqing and Metafocus Ltd successfully held a seminar on "How the Internet can change Foreign Trade - Marketing creates prosperity" at the Banquet Hall of the Empark Grand Hotel. This was done with the support of the British Consulate General in Chongqing, the Chongqing Foreign Trade and Economic Relations Commission and the Small to Medium Sized Enterprise Office in Chongqing. The seminar was opened by the British Consul-General in Chongqing, Nick Whittingham. There were further speeches by the general manager of Magic Pen Commpany, the managing director of Metafocus and other Internet marketing, SEO and SEM experts in Chongqing.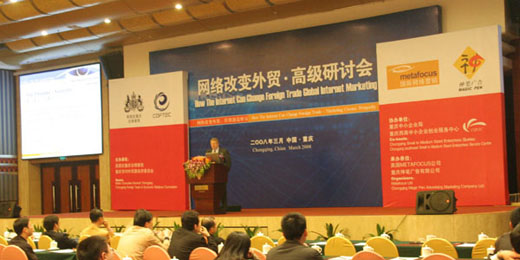 Alan Clements, Managing Director of Metafocus.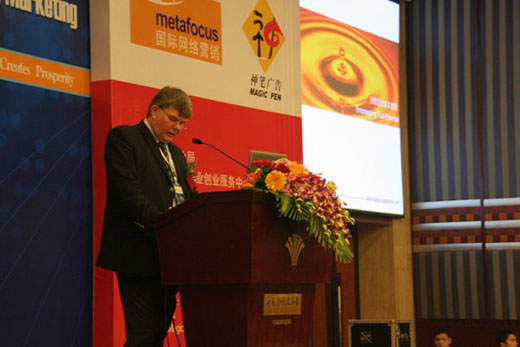 Lansbury Sessions, Financial Director of WatsonSessions Consulting.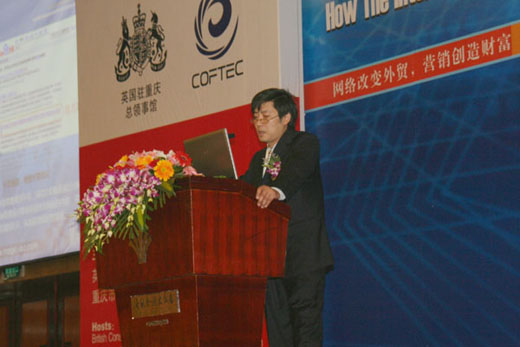 Sam, Manager of Chongqing Magic Pen Advertising Marketing Company Ltd.
Through this seminar, many enterprises have a better understanding of Internet marketing and search engine marketing. Magic Pen Advertising and Marketing Company who is devoted to Chongqing SEO and Chongqing Internet Marketing, will rely on widespread international coooperation and localised knowledge and advantages to help enterprises open the door to the international market and help them realise their global marketing strategy. This seminar caught the attention of the Chongqing television stations and was reported in the Chongqing News.